STEVE SERDACHNY AND INSTRUCTORS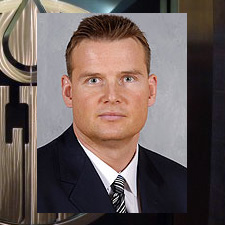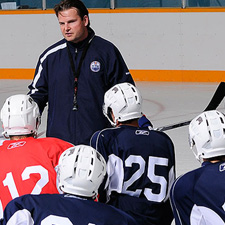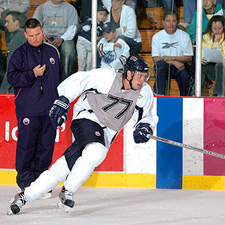 Steve Serdachny, NHL Skating and Skills Coach of the Edmonton Oilers
Steve is a world renowned Professional Power Skating & Skills Coach and Elite Hockey Consultant.He is the Skating and Skills coach for the Edmonton Oilers (NHL) He has taught Power Skating and Hockey to players across Canada, the United States and Europe. He is a nationally certified coach and power skating instructor with over 25 years of instructional expertise around the world. He has coached and taught thousands of players from all levels around the world including players and professional teams from Sweden, Finland, Russia, the United States, Norway,Denmark,Germany, Netherlands, Belgium, Switzerland and Canada.

Levels he has worked with include N.H.L, American hockey league,East coast hockey league,Pro European Elite League, European Division 1 and 2, National teams and players from 14 nations worldwide, Major Junior A, Junior A /NCAA College Division 1 to Tom Thumb level players. His innovative programs and teaching techniques are unique and successful for all levels. Steves expertise, knowledge and everyday commitment to excellence has helped players aged 7 to pro achieve maximum performance on ice.





Steve Serdachny's experienced instructional team consists of past pro, semi-pro and junior hockey players. More importantly, every instructor in Steve Serdachny's Elite Power Skating and Hockey Unit have past experience of the Power Skating System having attended the camps themselves, or worked within the system as instructors for over 5yrs each.


Dan Serdachny
Full time instructor with 20+ years of international hockey instruction experience. Dan holds a B.Ed Degree and is a former CIS Player with the University of Alberta Golden Bears.
Christian Bolding
Full time instructor with 10+ years of international hockey instruction experience. Christian holds a B.Comm Business Degree and is a former CIS Player with McGill University Redman and a former WHL player with the Portland Winterhawks.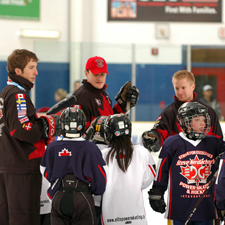 Andrew Goodhart
Tyler Wowk
Adam Redmond
Adam Feniak
Travis Toomey
Doug Wadlow
Kelly Grainger
Kyle Yakemchuck
Hannu Jaarvenpaa
Mikka Jaarvinen