Edge Off-Ice Program
Skating and elite hockey skill development in a positive and productive learning environment.
Serdachny Hockey Offers Advanced Power Skating and Hockey Camps Around the World
Our Elite off-ice development program is available in conjunction with our Program of Excellence and Summer Main Camps in Finland, Sweden, and Canada. The off-ice sessions are designed to complement the on ice program and maximize a full spectrum of the athlete's hockey specific fitness and physical conditioning, including: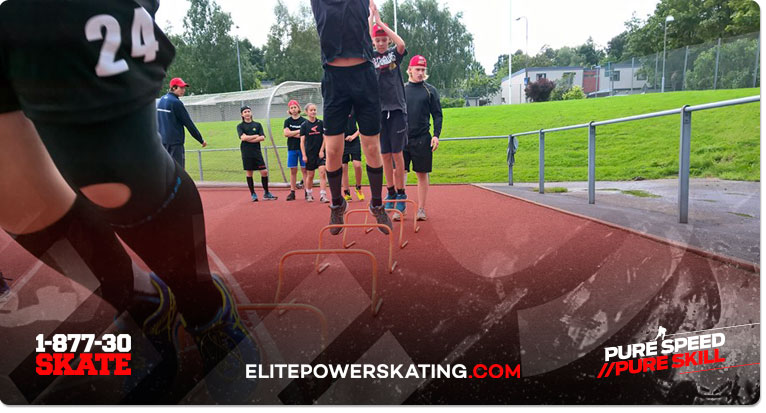 Edge Off-Ice Acceleration
Speed, Quickness and Agility
Balance, Coordination and Core Stability
Explosiveness/Strength/Endurance
Overspeed and Parachute Training
Plyometrics
Quick Feet
European Style Off-Ice Stickhandling
Hand-Eye Coordination
Hockey Specific Flexibility
Athlete Nutrition and Health
Serdachny Hockey instructors have a high commitment to excellence. They expect the best from their players and are dedicated to providing the best developmental experience for every athlete. Our program is designed to take players to another level of learning, to inspire and instruct them to their best performances ever.
questions about our program? want us instructing in your city?