Team Alberta
AAA Spring hockey for elite players striving for excellence.
Team Alberta AAA Spring Hockey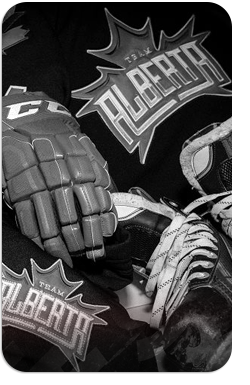 Team Alberta is a spring/summer hockey program dedicated to bringing together players from across the entire province of Alberta for elite level hockey and development. Serdachny Hockey is proud to offer training and development to all Team Alberta teams, with a commitment to excellence. Spanning across multiple age divisions, Team Alberta focuses on providing all of the players and their families with a world class hockey experience, in all aspects of the game.
For more information about Team Alberta please contact us.
Stay connected with Team Alberta news and updates by following us on Twitter: @AAATeamAlberta
If you feel you have what it takes to tryout for Team Alberta please check the "REGISTER" section at the top of the page for any Team Alberta development/identification camps being offered.
questions about our program? want us instructing in your city?