Summer Main Camp
Skating and elite hockey skill development in a positive and productive learning environment.
ELITE POWERSKATING INTERNATIONAL MAIN CAMP
This Elite program is geared for players that are striving for excellence on ice. It will feature detailed technique training and advanced biomechanical instruction. It provides the instruction and expertise needed to optimize skating techniques and to develop maximum efficiency, power, acceleration and speed. The program will integrate advanced powerskating in combination with Elite hockey fundamentals to develop the athlete as an entire hockey player. It is designed specifically for players who aspire to rise above the rest.
The program curriculum will demonstrate excellent technique, but will not stop there. It teaches players of all levels to break down their skating and skills into crucial components, and then execute them with speed at high intensity intervals. The students are shown how to strengthen weak areas, so they can continue to grow and develop their skills and move onto more advanced abilities. The overall program has been designed to stretch and develop the ability of the player with an outcome of the highest quality skills at the fastest possible speed!
This extensive program includes:
Advanced Technique Training
First Step Quickness
Maximum Efficiency and Edge Control
High Velocity Turns
Dynamic Pivots and Agility
Superior Balance
Biomechanical Analysis
Elite Hockey Skills
Puck Acceleration and Control
Driving The Net and Puck Protection
Resistance and Parachute Training
Overspeed and Reactive Training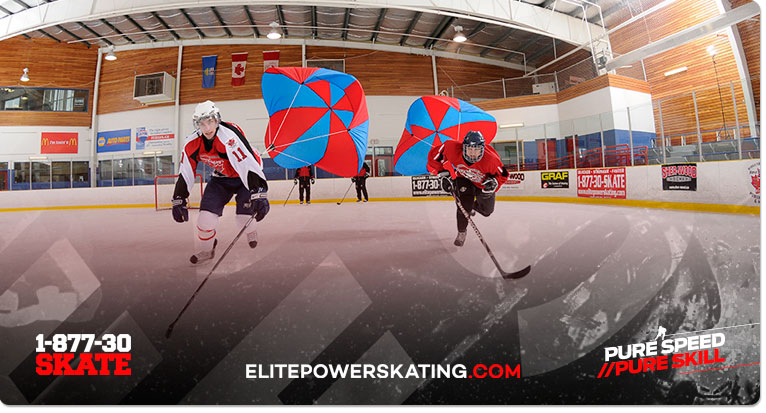 questions about our program? want us instructing in your city?