Program of Excellence
The ultimate Serdachny Hockey off-season training program.
Serdachny Hockey Offers Advanced Power Skating and Hockey Camps Around the World
The Program of Excellence is the ultimate Serdachny Hockey off-season training program, available to players during the spring and summer in both Edmonton and Calgary. The program focuses on developing skating and Elite hockey skills in combination, allowing the player to improve their entire game. Each skill is demonstrated with excellent technique, and then broken down into crucial components. Students are shown how to strengthen weak areas, so they can continue to grow and develop their skills and move onto more advanced abilities.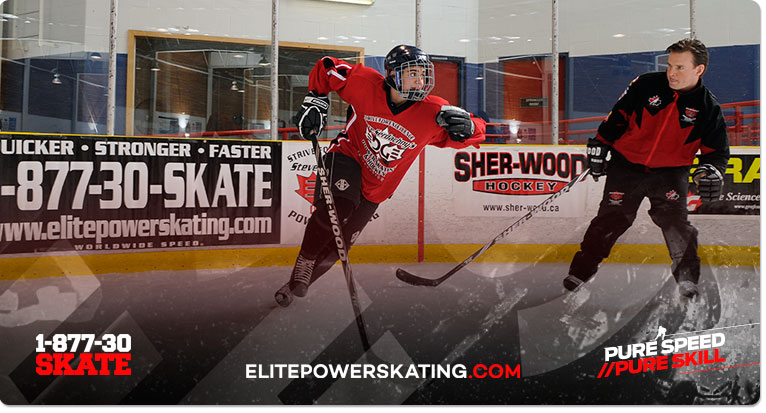 All Program of Excellence sessions will be high tempo, but allow players to be challenged and develop at their own individual pace. The program will not only improve the student's skills, but also equip them with the tools for MAXIMUM PERFORMANCE ON ICE.
Serdachny Hockey instructors have a high commitment to excellence. They expect the best from their players and are dedicated to providing the best developmental experience for every athlete. Our program is designed to take players to another level of learning, to inspire and instruct them to their best performances ever.
The program incorporates all aspects of Serdachny Hockey's skating and Elite hockey skill development program including:
Specialized Skating Instruction for Hockey and Individual Hockey Skill Development
First Step Quickness and Explosive Acceleration
Advanced Skating Technique Training
Maximum Skating Efficiency and Edge Control
High Velocity Turns, Pivots and Agility
Power, Speed and Dynamic Balance
Stickhandling and Explosive Moves
Driving the Net
Attacking the Triangle and Puck Protection
Speed and Skating with the Puck
Shooting and Goal Scoring Techniques/Strategies
Elite Level Passing and On Ice Awareness/Vision
Individual Offensive and Defensive Strategies and Tactics
Overspeed and Reactive Training
Resistance and Parachute Training
The Program of Excellence also features the Edge Off-Ice Acceleration Program designed to maximize a full spectrum of the player's hockey specific fitness and physical conditioning.
questions about our program? want us instructing in your city?